13
Process of Knowing
2018
Publication Design
Mission
A publication that explores the process of knowledge acquisition as it pertains to production.


Result
A small segmented publication contained in a 3D printed box. The process of learning how to model and 3D print became the content of the book, outlining the methods for acquiring the knowledge necessary to create this simple but interesting publication.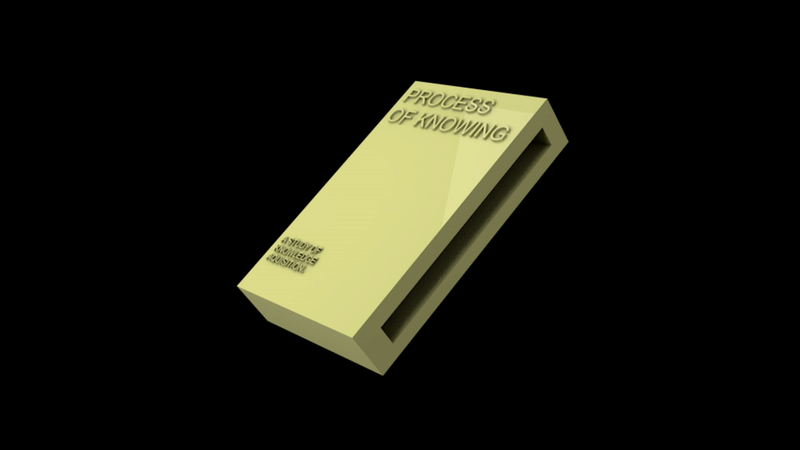 Approach
This publication was designed to be an exercise in taking note of the many little things that take place when learning something new. I challenged myself to do something I had never done before, and track all the interactions, readings, various sources used to understand how to do said thing and compile it into a small booklet. I settled on 3D printing, something I always found interesting but hadn't ever attempted myself. The product of the new skill was was the cover to the book, and the content of the book was all the methods for acquiring the understanding necessary to produce the book cover. A nice relationship.